I, as a member of the Slovak Diaspora and my vision
Slovenskú verziu tohoto článku si môžete prečítať tu.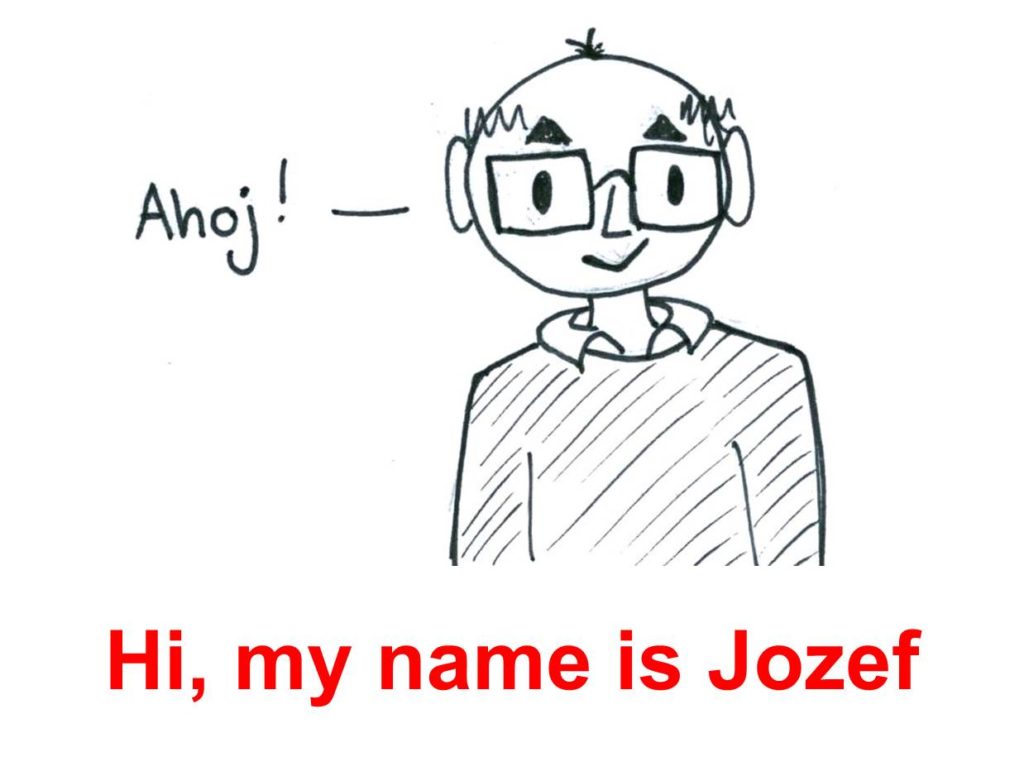 When I was in my mommy's belly, Mr. Vrba, the baker who had a bakery on Zafortna Street in Bánovce, served both, the partisans from Uhrovec (fighting agains Germans) and the German soldiers from Trencin as well. Partisans came to take bread on Monday, Germans on Tuesday, partisans on Wednesday, Germans on Thursday. The baker was well organized. Only when one group or the other was mistaken and met at the Vrba's bakery, there was a war. My older brother, Stefan, who was a barber and who has already died, told me about it. He saw it "with his own eyes". Although the truthfulness of stories of the barbers can be questionable, I trusted my older brother because he was older and stronger.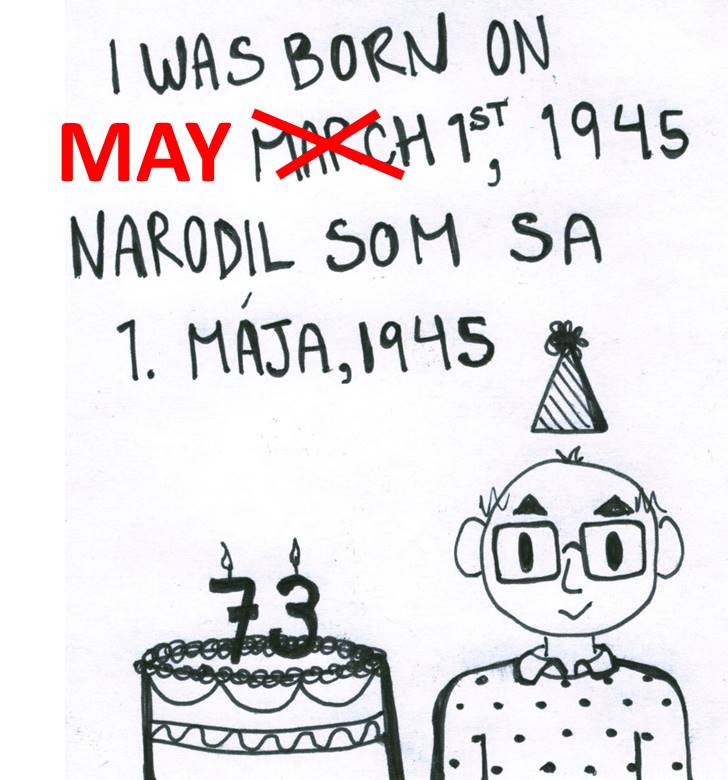 When I was born, the first wave of Russian troops had crossed our town of Banovce. In the front room of our dwelling there were seven lightly wounded, resting Russians, and I was born in the back room. It was May the 1st 1945, the feast of "Sv. Jozefa Robotnika" (St. Joseph, the worker), so my mom Jozefina and my dad Jozef, wanted to give me name Jozef. But six of the seven Russians occupying our front room wanted me to wear their name, Ivan. As they were six and had machine guns, Mom promised so, hesitantly. My parents used to say that they got one litter of vodka from the Russian soldiers to celebrate my birth. Whether it was true or not, I do not know. My old brother, who was a barber, told me about it and I had to believe him because he was older and stronger …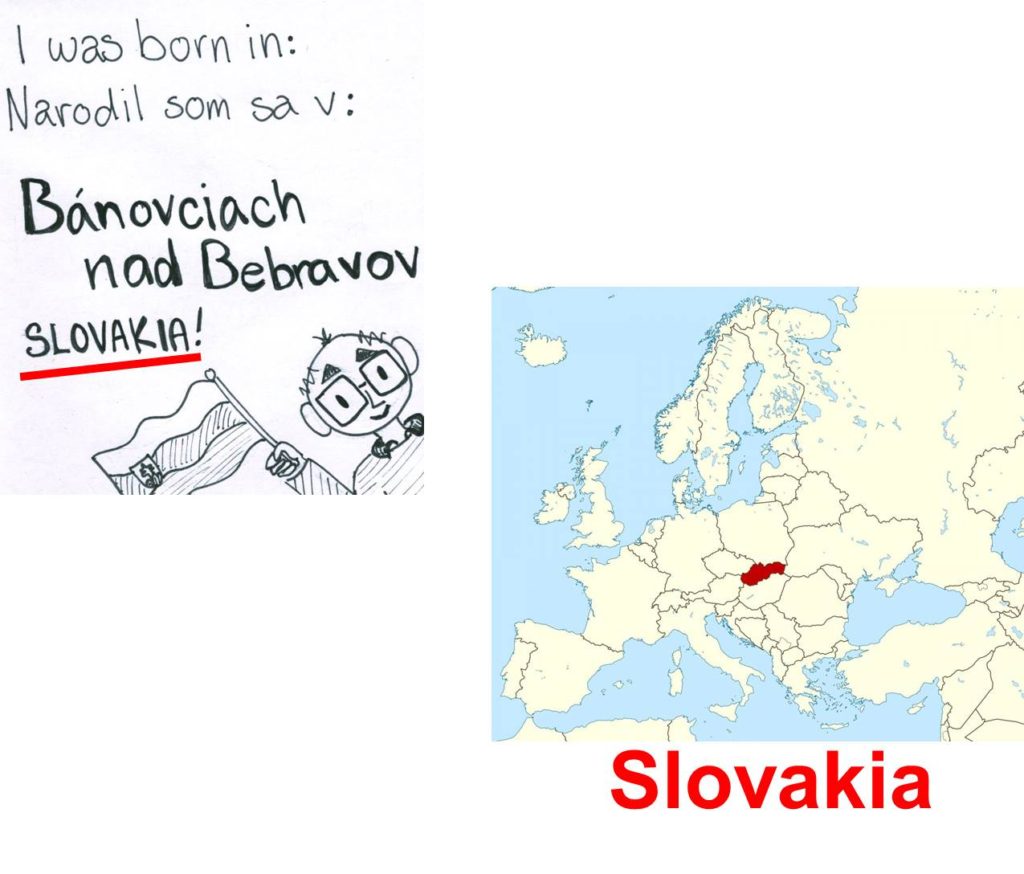 When the front passed our town and the Russians left, my mother brought me to the church and let me to be baptized Jozef.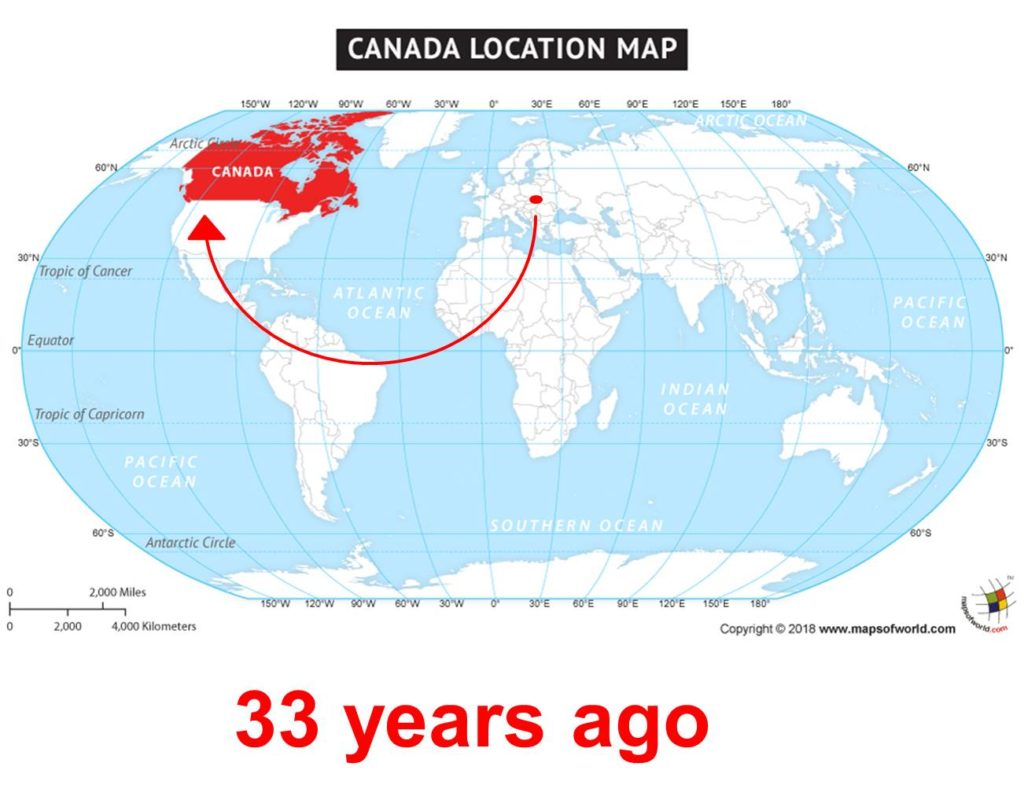 Now I live in Vancouver, British Columbia, Canada. Together with a group of enthusiasts we occasionally publish the magazine "Word from British Columbia" (www.slovozbritskejkolumbie.ca/kiosk).
This brief curriculum vitae – biography mentions only to my birth and what I am doing now, 73 years later. The period between these two time points is a journey full of attempts to figure out who I am and why I am living on the Earth. My search ended up many times in dead-end avenues. This search was marked by being born to a father, a simple worker – communist and to a mother, a simple haus woman – a convinced Catholic.
It was a time when I loved both my parents equally. It is the period of holding the honorary pioneer guards at Stalin's and Gotwald's fictitious cofins, as well as the honorary altar boy guards at the fictitious Christ Grave on Good Friday and Holy Saturday; it was a period of childish naivety, when both honor guards were equally fascinating.
It was a period of "hard" socialism in Czechoslovakia in the 1950s, hopes for change in the 1960s, that ended by invasion of "friendly armies" in 1968, attempts to change the situation during the 1970s "normalization", and resignation and emigration in the mid-1980s.
It is also a period of joy and peace that I find in every moment of my life living under the Canadian "Old Age Security Act".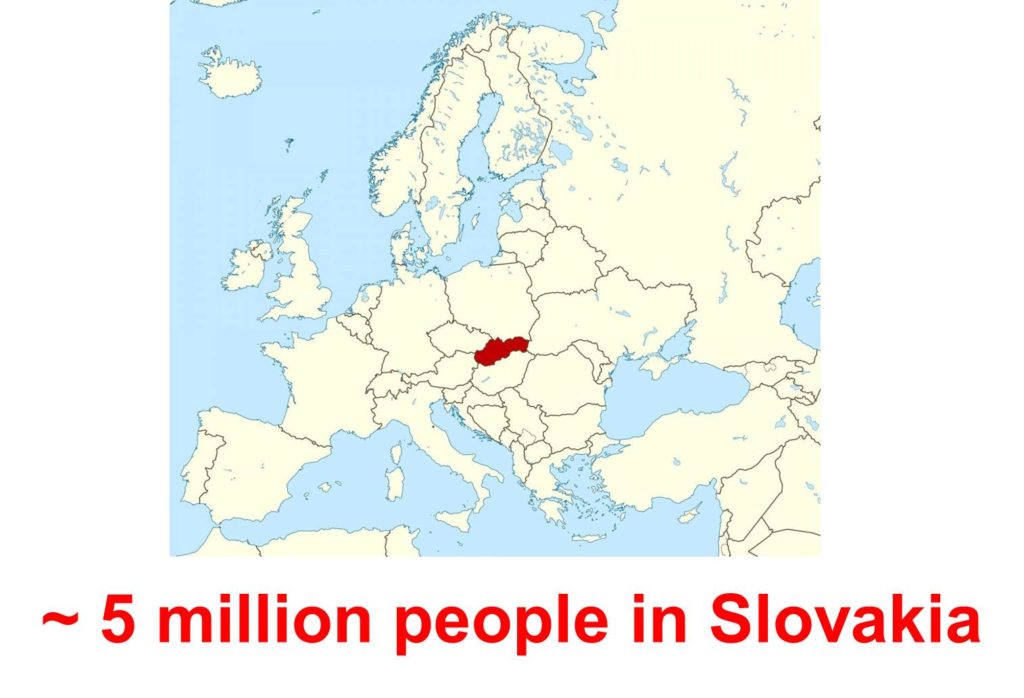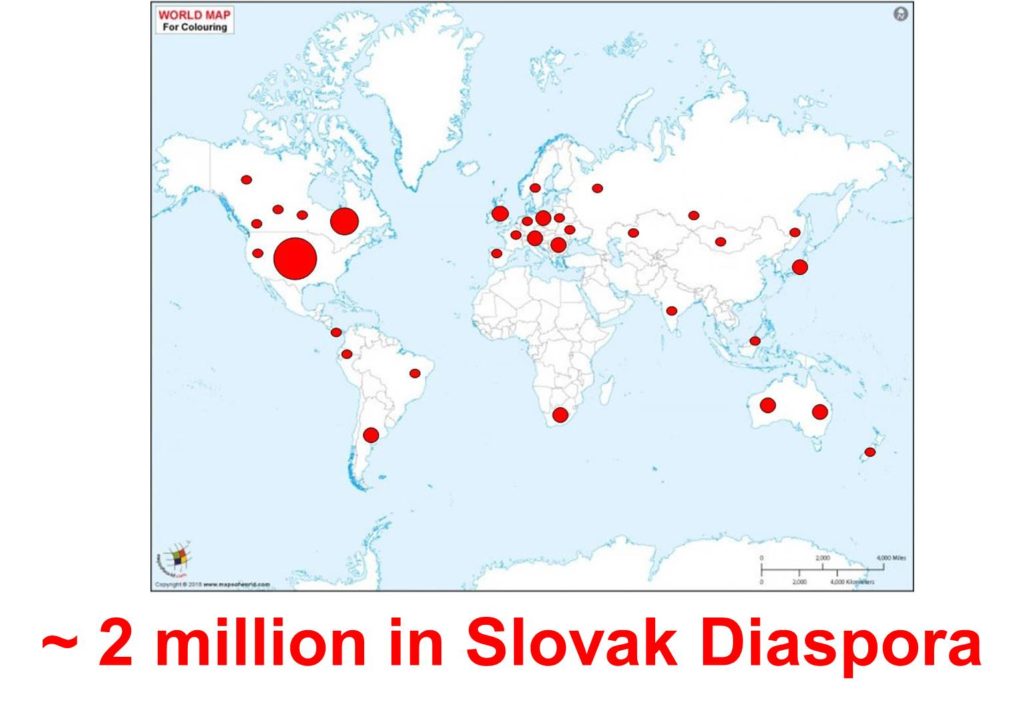 30 years ago, it was already in Canada, I had a dream. Slovaks living in Slovakia and all generations of Slovak emigrants living abroad have lived in mutual understanding and love. Slovaks in Slovakia understood why Slovaks living abroad emigrated and Slovaks living abroad understood why the Slovaks in Slovakia stayed in Slovakia. The former were to help the latter and vice-versa. This dream left a lasting trace in my mind. This dream keep me on my tippy toes, keeps me trying to do something that will help to fulfill this dream.
Nearly 20 years ago I started www.sk-bc.ca. I was "smart". I managed to run a web server on my home computer, which I had under the desk in my office, I ordered a permanent IP address from TELUS and I began to publish stories from lives of Slovaks living abroad in the form of manually prepared pages in HTML. Just so, without protection. It did not take long and the home page of my web site became black. After a moment, a message appeared in Spanish and English that some of the boys-hackers from Brazil had moved in there and destroyed all my content.
It had to start again. This time I found a company that provided a web site hosting services with protection and I created mu website using one of the first CMS, NUKE. Everything seemed right, my webmaster's life of the web portal was beautiful. But NUKE has to be kept up-to-date, installing new and new versions of NUKE, as hakers have always found a "hole" in the open source software that they used to access the web server and doing there what they wanted. For a long time, I've "kept up" with the new versions until a big problem emerged . …
… Here, I will continue my attempts to create websites for Slovaks living abroad …
Why am I writing all this?
Because my dream of unity and understanding in Slovak Diaspora and between Slovaks in Slovakia and abroad is still alive. This dream makes me continue to find a common platform for mutual communication of the entire Slovak Diaspora.
Will you help me to fulfill this dream?
My vision is that this Slovak Diaspora Information Store shall inspire people, shall encouraged them, let them know that they are important for the life of Slovak Diaspora, that they can change either their environment or themselves …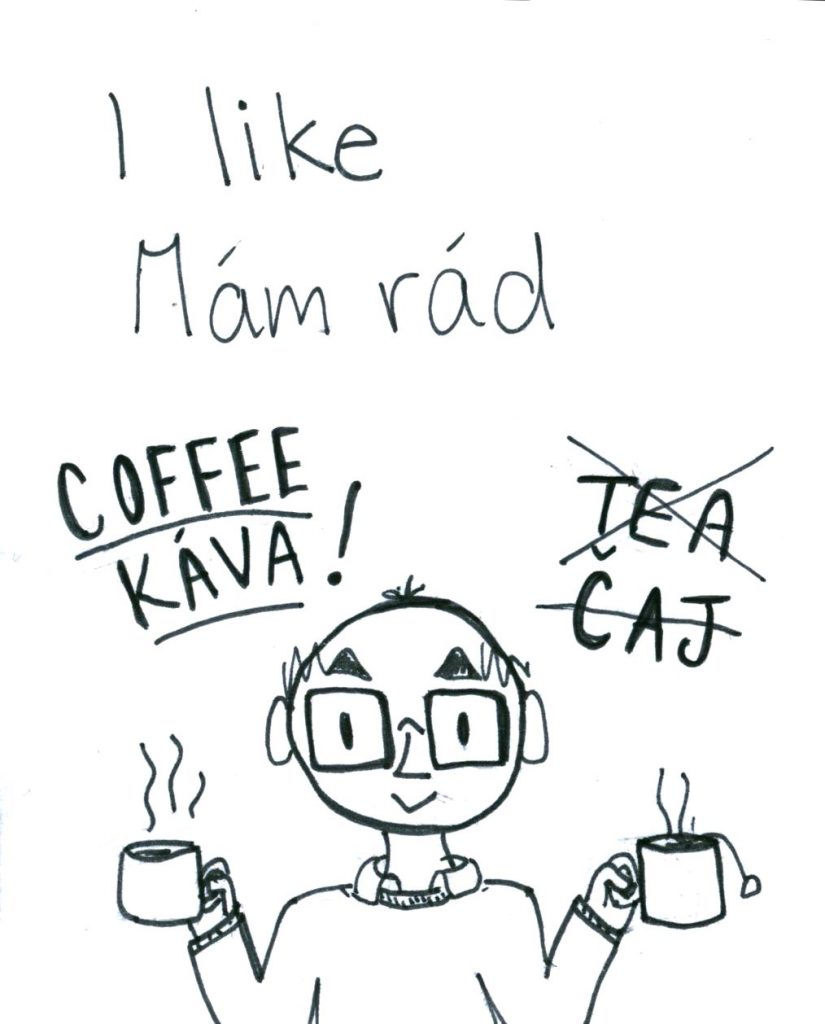 It is not important if we like coffee or tea, it is more important to care about each other and, in that way, we can together improve the Slovak Diaspora.
Here are randomly chosen key words that shall characterize this Blog and eDocument Store:
justice, friendship, community, your roots, children, youth, elderly, information, joy, peace, eternity, understanding, beauty, truth, goodness, personal growth, safety, happiness, …
… There will be a plan how to fulfill this dream …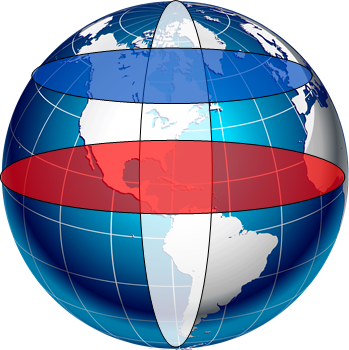 Rubrics:
(Ako - Prečo - Načo) (Inšpirujúce príbehy) (Pohľad do budúcnosti) (Spoločenské príhovory)
Author:
Year:
Community, organization or company:
(Slovenská diaspóra) (Slovenská komunita)
Geo Area:
(Bánovce nad Bebravou) (British Columbia) (Canada) (Czechoslovakia) (Europe) (Slovakia) (Vancouver)
Language: